Quality services
International

Washingtons International was formed as an extension of services offered by existing company Washingtons Drilling, with a primary focus on exploration resources and water bores.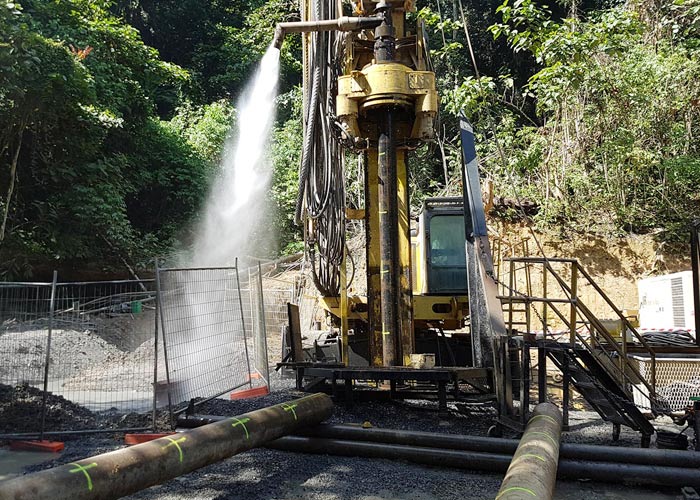 Water Bores
Irrigation, livestock or domestic use
Large Diameter Pre-Collars
Suitable for diverse environments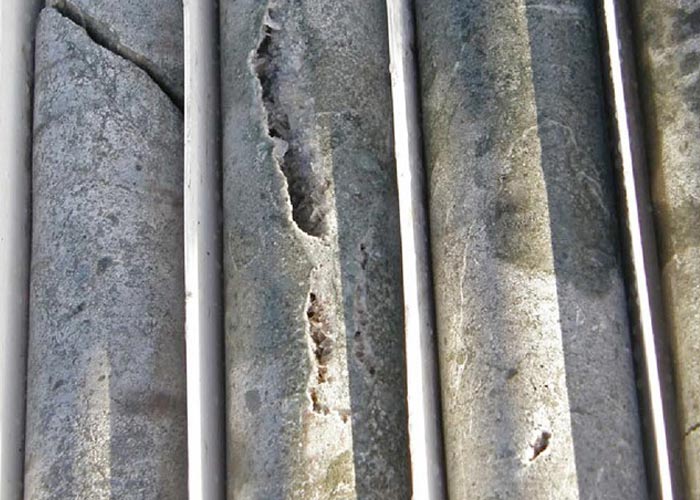 Diamond Coring
Effective methods for solid rock drilling
Washingtons International was engaged in provision of slim-hole coring services for Lihir Gold Limited in their geothermal exploration programme at Lihir Island, Papua New Guinea. 

This programme has greatly enhanced the stratigraphic, thermal and fluid information for defining the resource through a series of 60º continuous coring wells, meeting the targets for depth, deviation and core recovery. These wells were completed with perforated liners in the production zones, allowing for ongoing pressure, temperature and spinner testing following heat-up of the resource.

Washingtons International utilised its UDR KL1500 Slim-hole Rig for these operations, equipped with sufficient well control and pumping systems to be able to manage the issues presented with drilling and coring in temperatures which have ranged up to 250 ºC. The wells cored for Lihir Gold Limited have had 1,500m target depths, with extensive zones of total loss of circulation. Pullback loading at this depth has indicated that, in conducive formations and with suitable drill-strings, the Rig may be capable of coring to 1,800—2,000m. 

One of the advantages of the operation is its mobility and small environmental footprint. The Rig has accessed high altitude sites, and has operated in confined spaces. The standard Rig and ancillary connected equipment footprint is 40m x 20m, with a site access footprint of 50m x 30m, although both of these have been successfully reduced for specific sites. The Rig itself is mounted on an all-terrain crawler excavator base, and all ancillary equipment is moveable through use of trucking or sledding.
Washingtons International was engaged by CCJV late 2010 for the drilling of two (2) water bores for camps for PNG LNG Project Upstream Infrastructure contract. This was to mobilise from our yard in Lae to Hides (Highland Province) some 800km distance.

Bore 1 was drilled 200mm to 620m Bore 2 was drilled 200mm to 409m, both were drilled with our modified UDR KL1500 Rig. 
Following on from the contract works with CCJV we were engaged by Esso Highlands Ltd to continue drilling water bores in anticipation for the land rigs being imported by Exxon Mobil.

Washingtons at this stage purchased a Foremost DR610 specifically for these deep bores from the USA, the rig was imported into our Timaru workshop in New Zealand and modified. 

Once in-country the rig drilled a series of six (6) water bores ranging from 400mm TD of 496m to our deepest bore in PNG of 300mm TDof 946m.
Washingtons International has a great asset in the experience of its personnel who, between them, have overseen a great variety of drilling and coring operations in localities as diverse as Antarctica, Asia, Oceania, the Subcontinent, the Middle East and West Africa.
Through this team, and their training of National personnel, and comprehensive HSE safe operating procedures, our operations with Lihir Gold Limited, CCJV and Esso Highlands Ltd have been conducted in a safe and successful manner, with no LTI's occurring since start-up in August, 2007.
Washingtons International Base Equipment List
Rig 12 – Foremost DR-610C
Rig 9 – UDR KL 1500
Sullair Compressor 1150-900cfm x 500-350psi combo
Ingersoll Rand Compressors x 3 1050cfm x 350 psi
WB12 Joy Booster 4500cfm x 1200psi
Hyundai 760-3 18,000kg Loader
Volvo BL71P3 Backhoe
2004 MAN 6×6 Tilt Tray Truck
2012 Toyota Troop Carrier
2001 Toyota Land Cruiser
Hydraulic Platform w/ Ramps
Drill Floor Sub-base
Integral Doghouse
National C-150B Duplex Pump
OPI Triplex Pump
FMC Bean Pump
Gardner Denver Duplex Pump
130Kva Cummins Generator
Brandt Junior Shale Shaker
DFE 4-Cone Desilter
Mud Tanks w / Agitators
Various Spares and Equipment